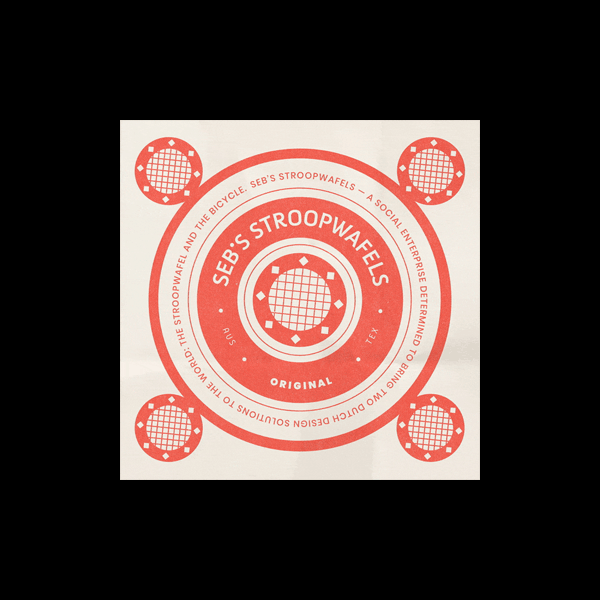 05


Seb's Stroopwafels

A wafel brand inspired by
vintage Dutch packaging.


brand & Identity, art direction,
packaging, pouring syrup on my friends
Context—

Seb's Stroopwafels—a local stroopwafel company with a social enterprise mission. Seb's Stroopwafels are unique in that they are made in Amsterdam and shipped to Austin. The big question for this project, then, was how to represent the "Dutch-ness" of the stroopwafels.
So Seb and I turned to the books. We found inspiration in vintage Dutch record sleeves and iconic Dutch flower paintings. This was a useful exercise in book and field research, art direction, and putting strings on cookies to make them float. The images below are prototype packages, risograph printed at
The Rizzeria
.
PHOTOS AND LEVITATING-MAGIC WERE MADE WITH THE HELP OF ADRAINT BEREAL, ANDY GOTTSCHALK, KEELEY MORGAN, CLAREN MOYERS, AND ANNA SING.

image from dutch moderne by steve heller