Project


Imaginary Tarot
completed

2020

BRIEF

Experiment with 3D and creative coding to find meaning in the ambiguous.

Services

Generative design
Motion Design
3D Modeling

Explorations in
P5.js
Cinema 4D
Divination
In the Before-Times (pre-quarantine), I was at a witchy party, talking with a skeptic who didn't believe in witchy things. They confided in me that even though they didn't buy into the supernatural, they loved using tarot cards and astrology.

It's fascinating how we can project onto images, archetypes, and symbols, and help ourselves realize the things we want to hear. Or the things we don't.
These tarot cards were created during lockdown as a way of processing, and asking myself the question: can we make meaning out of nonsense?
Through procedural generation, no two readings are alike. Meaningless archetypes like "The Much" mixed in with feel-y ones like "The Togetherness" make readings feel whimsical, silly, and occasionally—accidentally—poignant. Get your reading
here
, or in the demo below.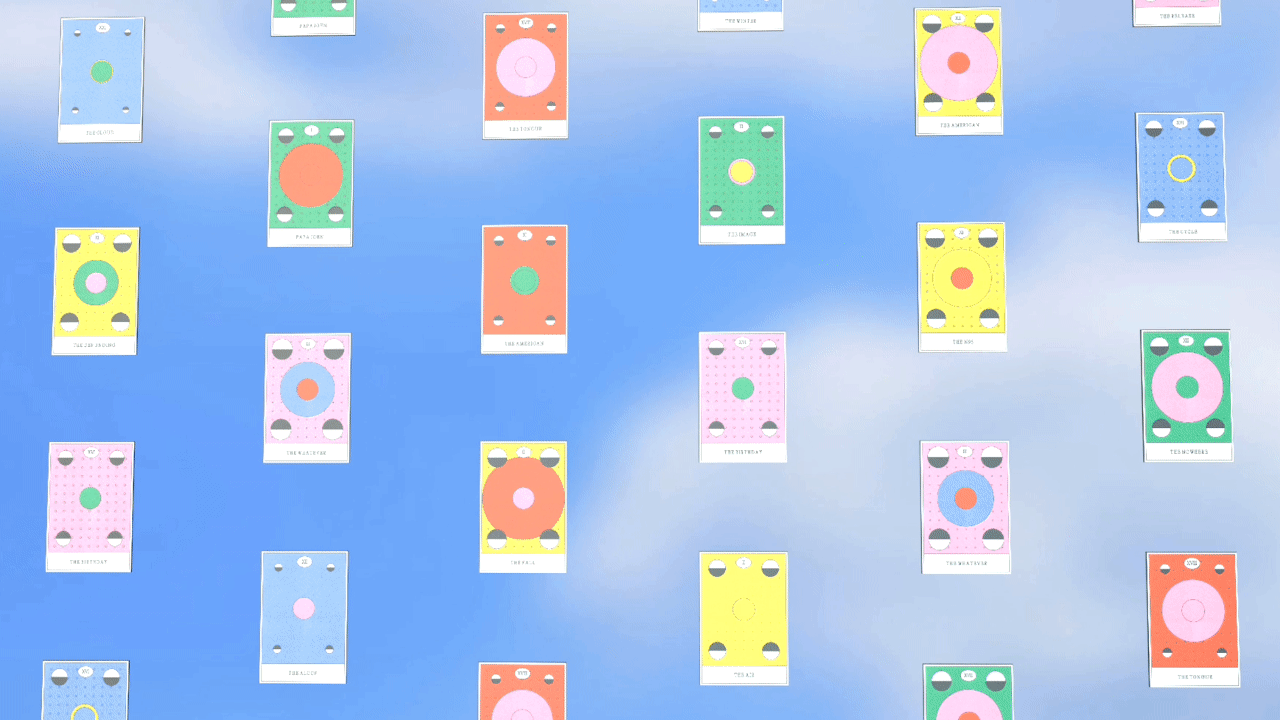 Want to try?


Get your reading below.