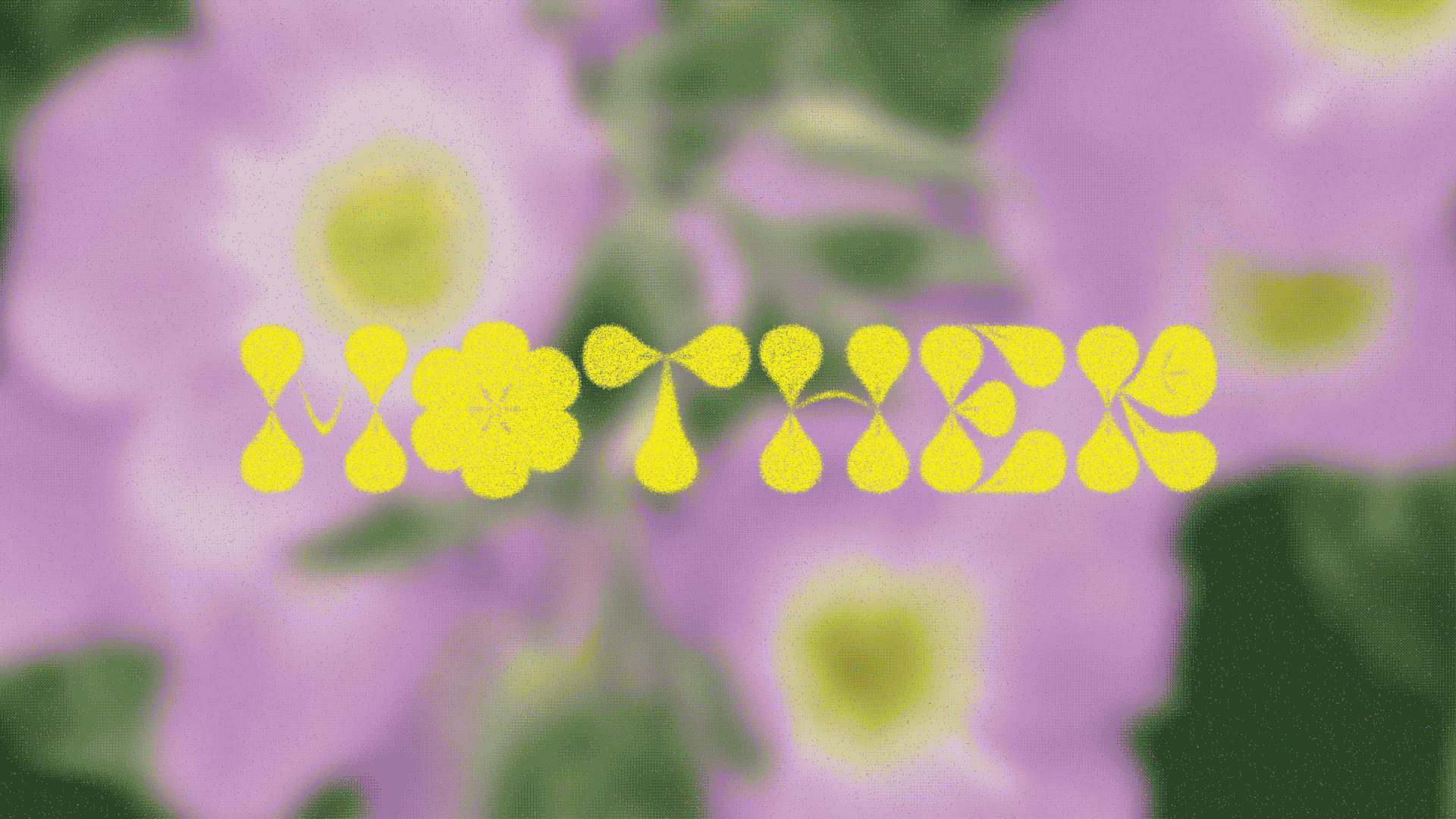 04


MotherWIP—
A Floral Typeface
A typeface inspired by gentle
growth and the evening primrose.


Type design, picking flowers, wading in ponds for pics
Context—


This typeface sprouted from a prompt by Austin Design Week.

We (a typographic environments class) were each given the opportunity to design a poster with our response to this year's theme—make space. I thought about making space for each other to grow and learn. I then started looking at the evening primrose, which grows in Texas (from cracks in the concrete, on the sides of roads, spilling out near the edges of ponds). It's a hearty, willful flower. It makes its own space.



Observing the flower inspired full, rounded shapes, tapering inward with occasional strokes of thin leaves, and counters like nearly-opened buds.

Featuring the final poster (caught in the wild).


final poster (caught in the wild).